Voor het eerst sinds lange, lánge tijd begon ik mijn dag weer eens met een goede kop koffie bij The Village Coffee and Music.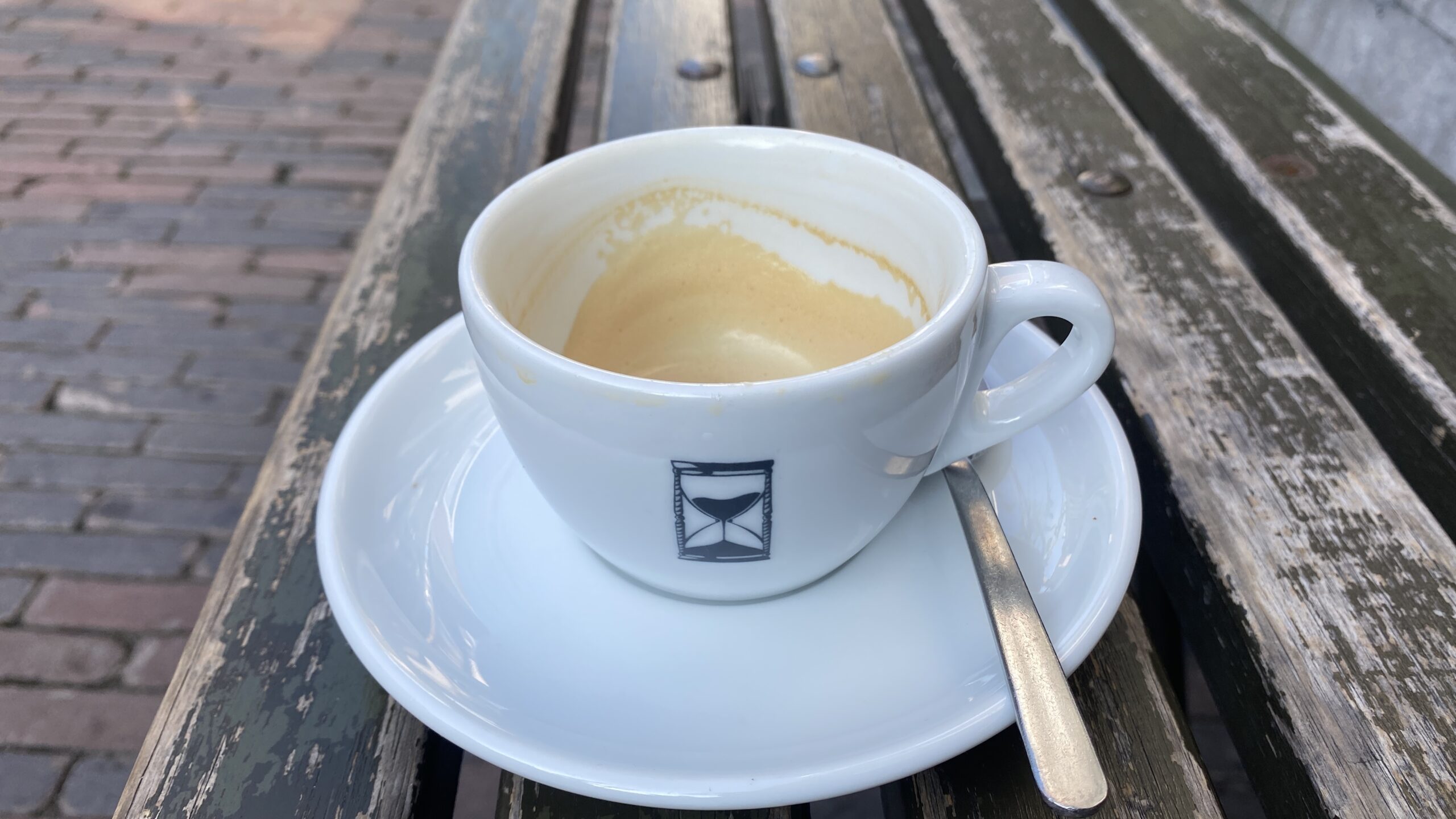 Sinds "dit allemaal" gebeurde (inclusief breed wijzende handgebaren in de lucht) kwam ik nog maar zelden in mijn favoriete koffiehuis. Maar nu ik een vaste dag op ons clubhuis heb kan ik prima weer eens bij ze langsfietsen.
En dat terwijl we naast ons clubhuis ook een prima koffietent Dagger Coffee hebben. Wat gerund wordt door een oud student van me.