updated 5 November 2022
This page is inspired by Derek Sivers and answers a very simply question:
What am I focused on right now?
There are different areas in my life that have my focus. Here it goes…
Work
Work is in full swing again. Our team has grown with a parttime copywriter and we will have an intern starting this Monday.
My role more and more focus on building the team in skills, tooling and with new projects. I am to a lesser extent working on day to day interviews and texts. This feels good, I do like to have some smaller operational projects on my plate though. Without the tight deadlines of a client…
I work 1 or 2 days from home and 3 days in the office. This is a nice rhythm for me between impromptu meetings, teambuilding, quick huddles with other departments and focussed on thinking/brainwork.
Family
Well… The biggest news must be my diagnosis of PSC, Primary Sclerosing Cholangitis. I wrote about it (in Dutch) in a blogpost. In short, it is a chronic liver disease in which the bile ducts inside and outside the liver become inflamed and scarred, and eventually narrowed or blocked. When this happens, bile builds up in the liver and causes further liver damage.
It is something I will have to learn to live with. Living with moments of fatigue and learning how to give in to that. It is part of who I am now, but as my friend Ton Zijlstra described it, "it is not what defines you as a person, your identity".
We kept a low profile for the past month. We visit a few museums, see some friends and family but other then that it is just being with the four of us
Actually five! Since a few weeks we have a new member of the household, our kitten Ziggy! He is fun, he is young and sometimes he gets on my nerves. He is so different from Plato, our lovable big fluffy cat who was with us for 13 years. Ziggy is a black beauty with his own mind. Love him!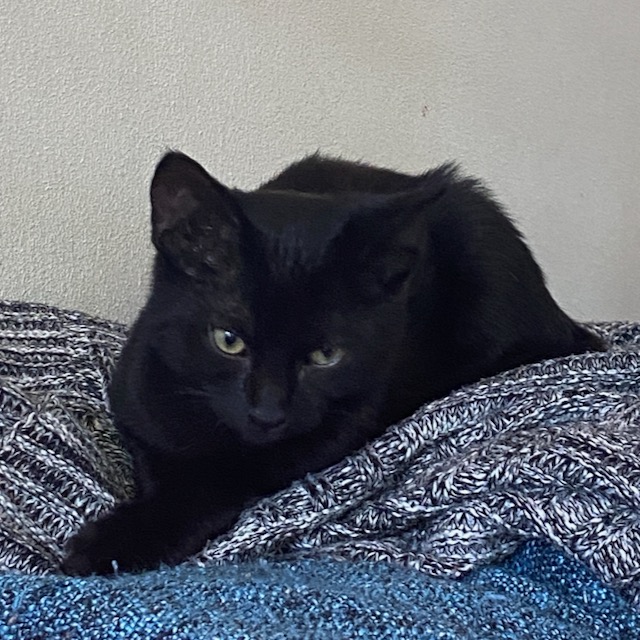 Hobby
Running has stalled. At the end of september I had some severe backpains. These have gone, but I still feel a tension in my upperlegs and achilles tendon. Yes, I need to just walk more to start again. I know.
I picked up my hobby in miniature building again. The days are getting shorter. For some reason, to me this hobby fits in the autumn and winter. So I'm building again!
Reading/Listening
I'm reading Autonomous by Annalee Newitz. Surprising way of writing and describing the future. It revolves around the question: "Is freedom possible in a culture where everything, even people, can be owned?"
Which brings me to another new reading-habit: Mastodon. Since (waving hands at Twitter) all that is turning into something I am not sure is good for us, I find myself hanging out at Mastodon more and more.
Album of the week: Big Love Blanket by Personal Trainer.
This post is part of the 'now page' movement by Derek Sivers.