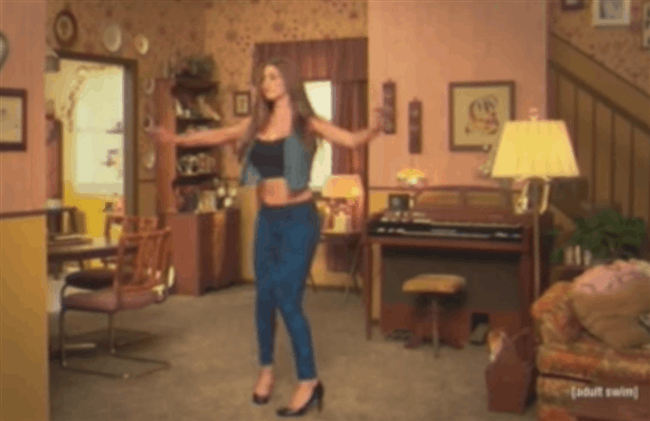 Too Many Cooks is volgens de maker Casper Kelly een "80s Sitcom Fever Dream". Ik wil er niet teveel van verklappen. Maar het is de meest bizarre en vreemde Youtube video die ik in lange tijd heb gezien. Afgezien van wat kunstacademie-projecten misschien. De 11 minuten durende video werd eerder deze week om 4 uur 's ochtends op Cartoon Network's Adult Swim uitgezonden. Een tijdstip dat garant staat voor kijkers die niet altijd meer even helder zijn en nog even de drank- en drugsbuzz laten zakken met wat lichte snack TV. En dan begint Too Many Cooks….
Hou het in elk geval 5 minuten vol. Dan begint de pret pas echt. Aan het einde zul je je afvragen "Wat heb ik zojuist gezien?" en "Heb ik die man niet eerder gezien". Kijk dan nog een keer.
Yep…
De eerste keer dat ik de video zag, vrijdagavond laat (nuchter!) was ik even van mijn a propos. Het zijn van die internetfenomenen die eens in de zoveel tijd langskomen. Denk aan All Your Base Are Belong To Us
Badger Badger Badger
Kenya: Where can you see Lions?
Nyan Cat
Double Rainbow
Techno Viking
En eigenlijk alle OKGO videos…
Het internet gaat er op zijn zachtst gezegd bonker viral op…
Too Many Cooks kan trots plaats nemen in de Internet Meme Hall of Fame. Voor zover die al bestaat.