Vandaag is de 10e sterfdag van Aaron Swartz, The Internet's Own Boy. Aaron Swartz was een schrijver, programmeur, web-activist en politieke organisator. Hij was onder andere betrokken bij de ontwikkeling van het RSS-format, de ontwikkeling van de webschrijf-taal Markdown, mede-oprichter van Reddit en mede-oprichter van Creative Commons. Swartz kwam op 11 januari 2013 om het leven.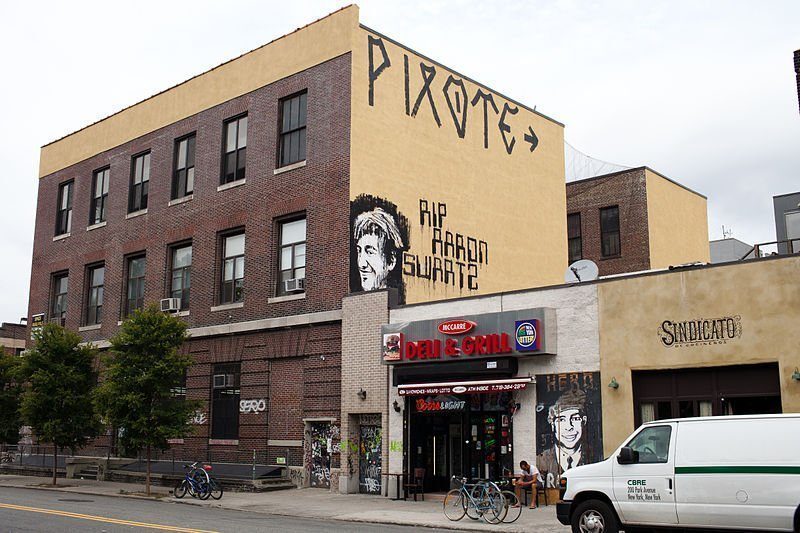 Swartz kwam in opspraak in 2011 toen hij 4 miljoen academische artikelen had gedownload uit de online JSTOR bibliotheek. Naar eigen zeggen om deze in het publiek domein weer beschikbaar te stellen, omdat academisch onderzoek door publiek geld wordt gefinancierd. Het is daarom moreel onjuist om dit achter een betaalmuur te zetten, volgens Swartz. Hij werd gearresteerd en dreigde te worden veroordeeld tot 50 jaar gevangenisstraf en een boete van 1 miljoen dollar boven zijn hoofd. Veel experts trokken de rechtszaak en de eisen van de aanklager in twijfel. Het zorgde er helaas voor dat Swartz besloot zelf uit het leven te stappen. De exacte redenen zullen altijd onduidelijk blijven, al is zijn toenmalige vriendin er duidelijk over in een blogpost, Aaron was opgejaagd wild voor de Amerikaanse overheid door zijn activistische werk.
Elk jaar kijk ik op Aaron's sterfdag "The Internet's Own Boy" (Archive.org | Youtube), een documentaire over zijn leven. Om mezelf te blijven herinneren dat een open en vrij internet het waard is om voor op te blijven staan en voor te vechten.
Lees eveneens zijn Guerilla Open Access Manifesto, waar hij pleit voor open toegang tot al het wetenschappelijk onderzoek wat met publiek geld wordt bekostigd.
Information is power. But like all power, there are those who want to keep it for themselves. The world's entire scientific and cultural heritage, published over centuries in books and journals, is increasingly being digitized and locked up by a handful of private corporations.
Aaron Swartz was een activist, sinds jonge leeftijd. Ik denk vaak aan hem, ik vraag me af welke rol hij zou hebben op het internet van nu. Lees zijn Wikipedia pagina om over hem te leren. De jongen ademde en leefde het internet.
Hij is en blijft The Internet's Own Boy.