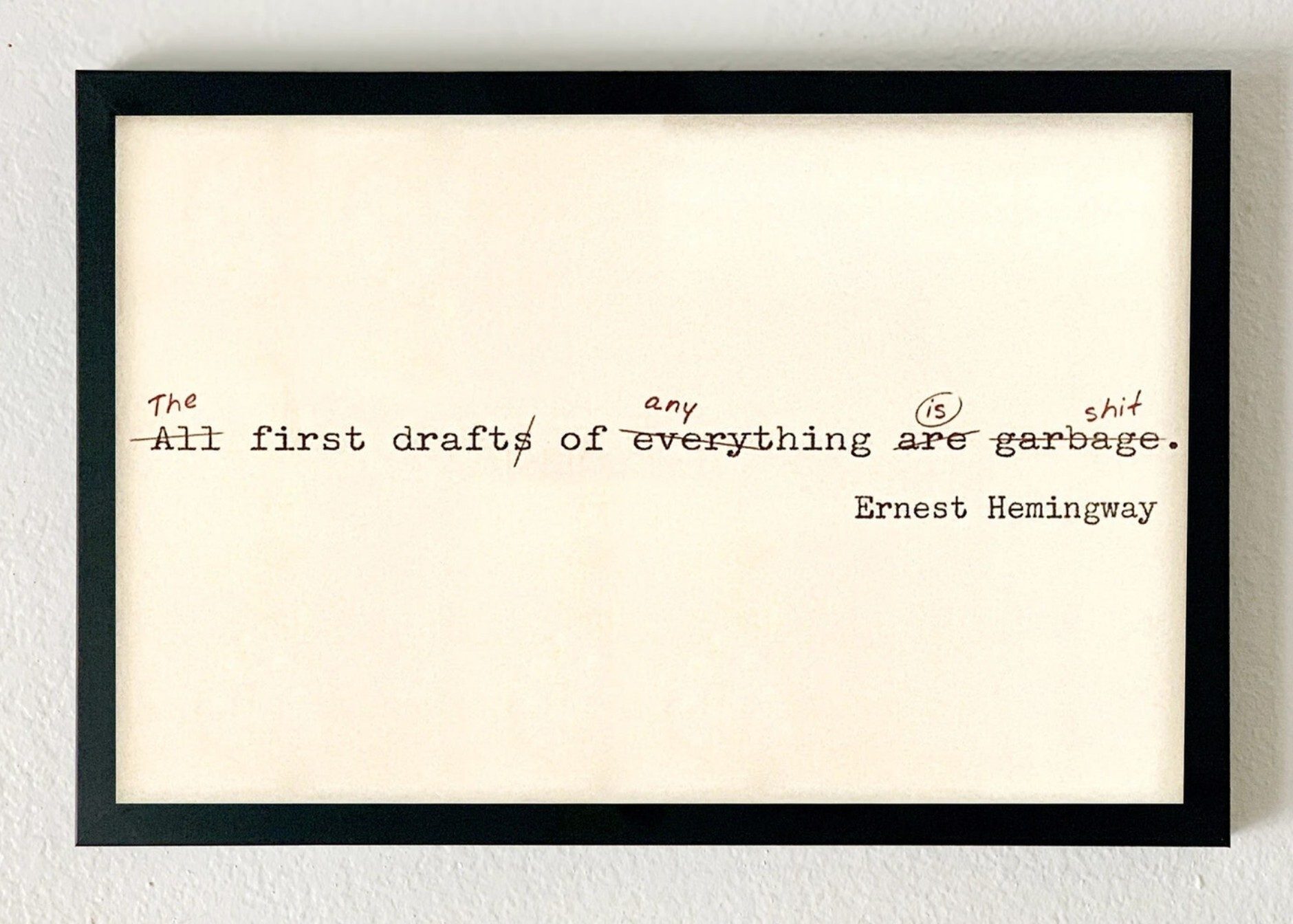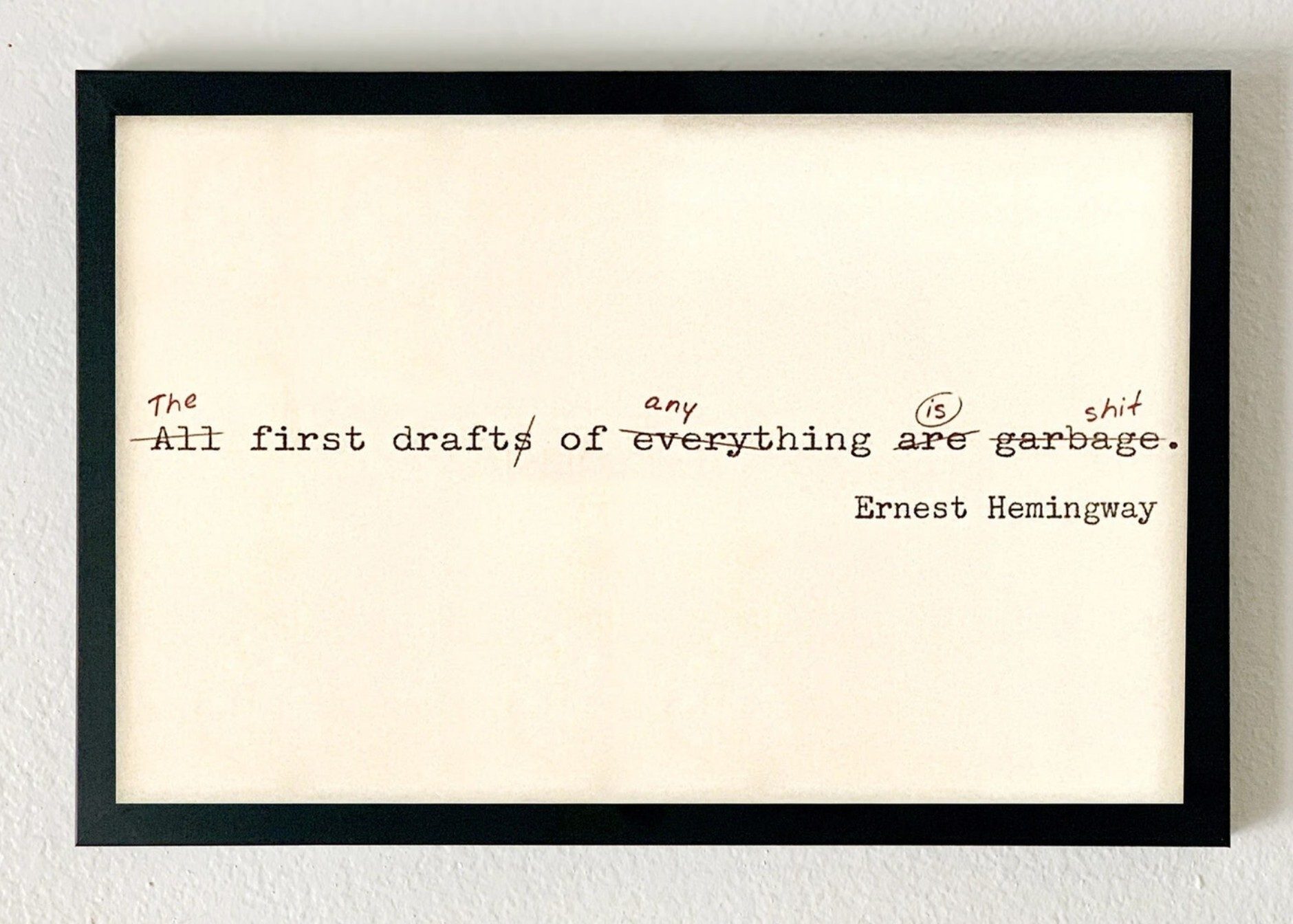 Terwijl jij dit leest heb ik al weer drie zinnen verwijderd.
Ben ik weer opnieuw begonnen. Om die eerste zin te schrijven.
Lag dit screenshot al twee dagen klaar omdat ik niet wist wat ik er over wilde schrijven.
Probeerde ik een ander format.
Vraag ik me af wat ik er nu eigenlijk mee bedoel.
Maak ik me zorgen over de juiste woordkeuze in deze blogpost.
Moet ik dit wel publiceren dan?
Pas ik de eerste versies wel eens aan? Of ga ik voor de manier waarop Kerouac schreef, direct van het hart via een stukje hoofd naar de hand. Go go go.
Ik heb niet het geduld om posts lang te laten rijpen. Om nieuwe woorden te zoeken. Synoniemen. Om een gebeurtenis tot in detail te beschrijven, met de kleinste observaties vergroot tot het nieuwe onderwerp.
Of nog erger, een SEO-ready stuk, met 10 wijze waarheden voor aankomende schrijvers. Of bloggers.
Ik heb volgens mij nog nooit iets van Hemingway gelezen. Als er één belangrijke tip is die ik altijd zie: Als je een betere schrijver wilt worden, zul je meer moeten lezen.
Daar bedoelen ze vast niet de laatste tweets of RSS-feeds mee, toch?
Ik denk dat ik deze eerste draft gewoon publiceer. Heyho, let's go!