Ik wist dat mijn oude Super Gokart minispeedway racing-a-gogo video op Youtube een van de oudere video's was. Ik plaatste hem op 15 juni 2005. Ik kwam via via in een rabbithole van oude Youtube video's en nu blijkt dat deze video de 150e video ooit op Youtube was. Cool. Aangezien er nu meer dan 800 miljoen video's op het platform staan, kun je deze video (samen met alle andere eerste 1000 video's) wel historisch noemen toch? Wat zou Finn hier van vinden, die Youtube zo'n beetje uitkijkt elke dag?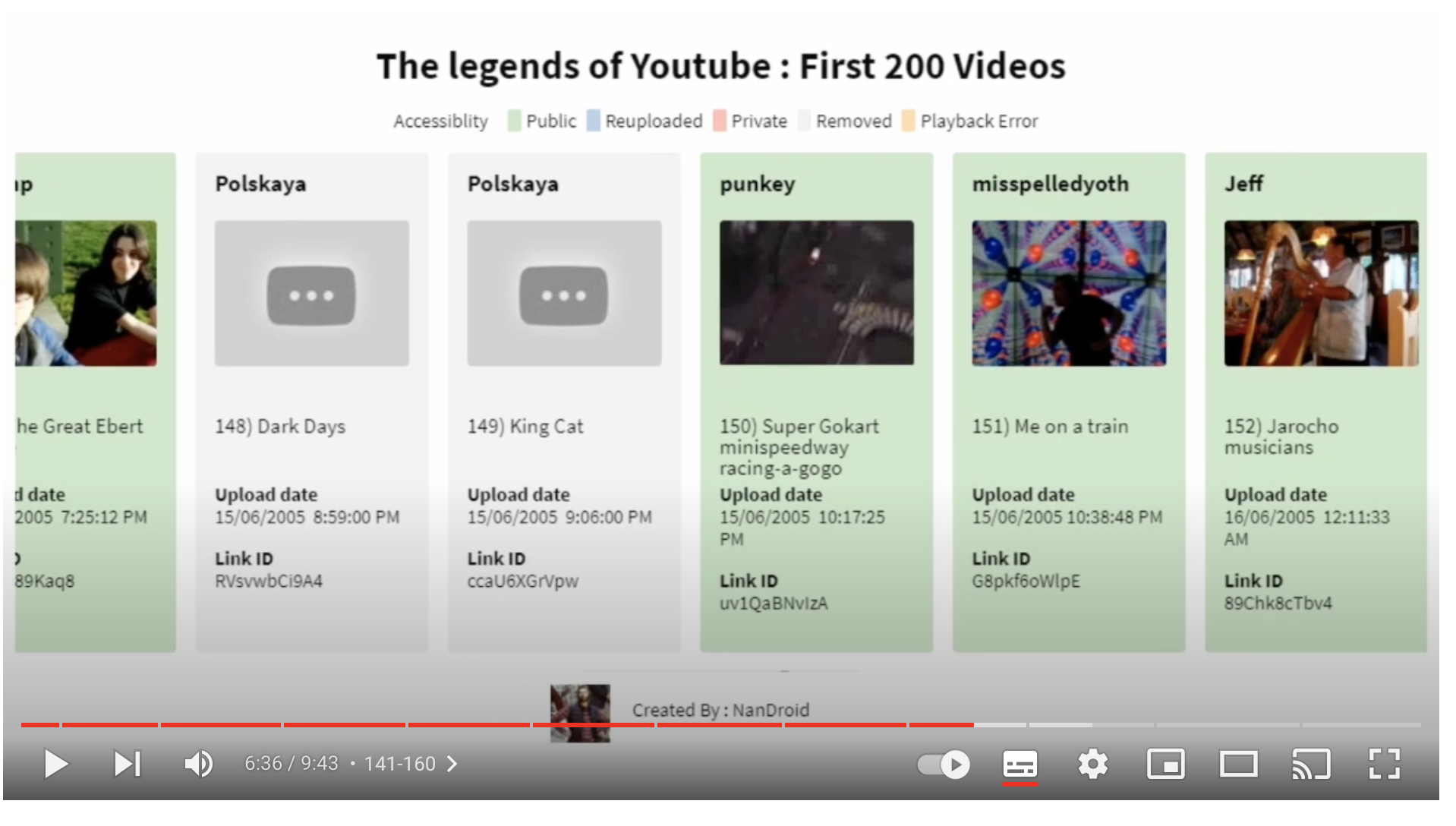 Wat ik interessant vind, is dat vóór mij twee video's van Polskaya staan. Hij was een van de oldskool bloggers uit de Belgische blogosfeer. Pol woonde in Antwerpen en ik ben een paar keer pintjes gaan drinken bij hem. Ik denk ook dat ik via hem op Youtube terecht ben gekomen. Het origineel heeft ooit op DailyMotion gestaan als ik mijn eigen blogpost uit die tijd moet geloven. Daarna dus in de betaversie van Youtube geplaatst. Omdat we met bureau Rhinofly destijds een ideetje hadden met video online en we keken of er al andere videoplatformen waren…
De Super Gokart minispeedway racing-a-gogo video kwam best eenvoudig tot stand. Tijdens een rustig bieravondje begin 2002 bij medeblogger Janneman kwam ineens een oude racebaan tevoorschijn. Om een of andere reden had ik een videocamera bij me (mobiele telefoons met video bestonden nog niet) en nam ik alles op. Daarna hebben Da Huge en ik er deze edit van gemaakt. En nee, wij hadden toen echt niet de beste video-skills. We klooiden maar wat aan. De gemiddelde TikTok video en Instagram Reel ziet er beter uit!
De comments bij de video zijn leuk om te lezen. Schijnbaar is de video nog altijd te vinden op allerlei trefwoorden en zijn er nog altijd kijkers. Mensen vragen zich af hoe deze video zo weinig views heeft en zo weinig reacties. Ach ja, de video is ooit geplaatst en daarna heb ik er niet meer echt naar omgekeken.
Voor de liefhebbers, hier is'tie nog een keer! Pompen met die speakers!