Peter schrijft op zijn blog over zijn ontmoeting met de Gachuk. Een ietwat vreemd uitziend kantoorartikel om papieren aan elkaar te binden met metalen clips. Als je het eindresultaat ziet, de stapel papier met de clip die het bijeen houdt, dan weet je exact wat ik bedoel.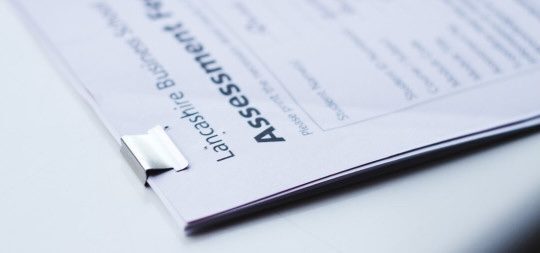 Ik herkende het apparaat, de Gachuk. Ik herinner me dat ik een vergelijkbaar exemplaar jarenlang in mijn bezit heb gehad. Voornamelijk om op onverwachte en onlogische wijze allerlei papieren zeer administratief bij elkaar te houden. Ik heb alleen geen idee waar de Gachuk is gebleven. Ik kan me ook niet herinneren dat ik het ooit Gachuk noemde. Mijn Brabantse roots in stand houdend zal ik het eerder iets hebben genoemd als "papieren-clip-dinges" of "nietmachien-spulleke".
Ik vermoed dat de Gachuk bij een verhuizing op onfortuinlijke wijze in de doos terecht is gekomen met label "vuilstort" of bij de zoveelste opruimpoging van mijn bureau het veld moest ruimen. Nu mis ik hem. Of haar? Het? Is een kantoorartikel genderneutraal?
De link die Peter deelt met meer informatie over de Gachuk heb ik direct weer gesloten en bewaar ik voor een later moment. Het is een blog over kantoorartikelen. Als er één soort blog is waar ik transformeer naar een soort Alice in Wonderland (minus het jurkje) dan is het in die categorie.