Please find the English version below
Vandaag is het Global PSC Awareness dag. Op deze dag vragen patiënten, onderzoekers en organisaties aandacht en bewustzijn voor de relatief onbekende ziekte.
Ik kreeg in oktober 2022 de diagnose PSC, de afkorting voor Primaire Scleroserende Cholangitis. PSC is een ontsteking aan de galwegen binnen en buiten mijn lever.
Door vernauwingen in de galwegen ontstaan er ontstekingen wat soms leidt tot verstopping. Door die verstopping kan de galvloeistof niet weg uit mijn lever. De afvalstoffen die in de galvloeistof zitten, gaan ophopen in de lever waardoor er leverschade ontstaat. Uiteindelijk kan daardoor leverfalen optreden.
Vermoeidheid
Je ziet niks van de ziekte bij me, maar één van de symptomen is een groeiende vermoeidheid. Daar heb ik veel last van de afgelopen 12 maanden, met periodes waar het best goed gaat, maar ook waar ik dagelijks extra moet rusten na mentale of fysieke inspanningen. Niet een "oh dit was een zware dag, even opladen"-vermoeidheid, maar een gevoel dat je ineens een klap krijgt met een sloophamer. Ik heb geen concentratie meer, ik kan geen gedachten meer rustig afmaken en het wordt zwart voor mijn ogen. Het enig wat ik dan nog kan is liggen en slapen.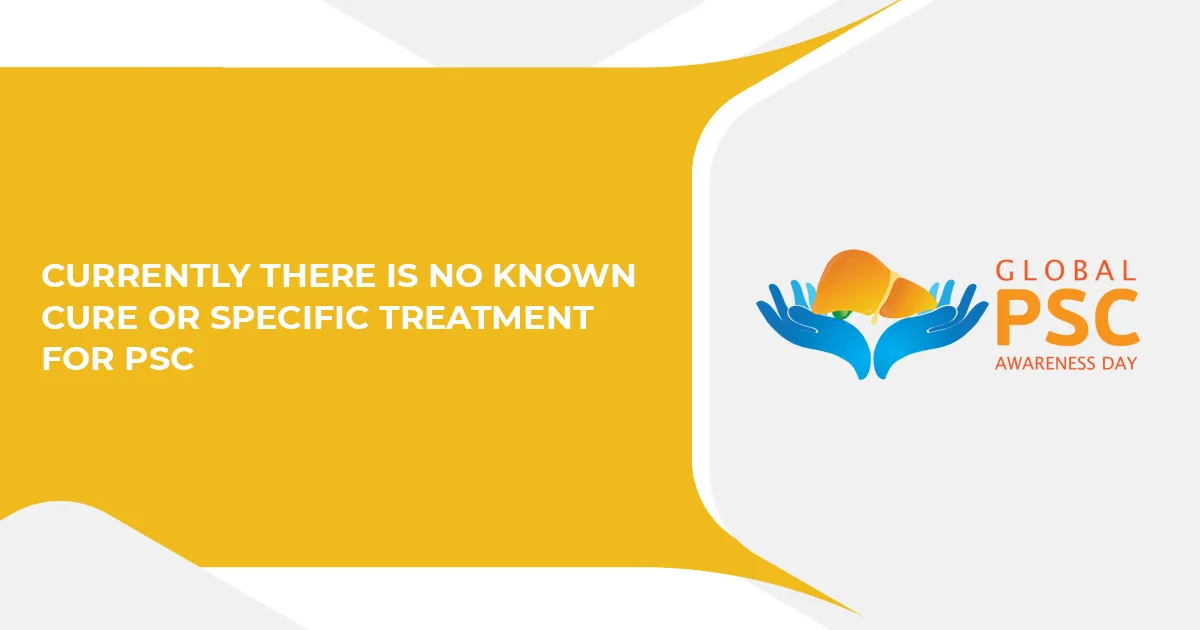 PSC is een zeldzame ziekte. Er zijn iets meer dan 1000 gevallen bekend in Nederland en rond de 100.000 wereldwijd. Het is een progressieve en chronische ziekte. Dat betekent dat met de tijd de symptomen heviger worden en dat er nog geen geneesmiddel voor is. De behandeling van PSC richt zich vooral op het voorkomen van de ziekteverschijnselen. Sinds een jaar slik ik ursodeoxycholzuur (Ursochol) en gelukkig vertraagt het zichtbaar het ziekteproces. Mijn leverfuncties verbeteren langzaam maar zeker, zo zien we in de bloedwaarden elke paar maanden. Maar ik ben niet meer de oude Frank. PSC is een onderdeel van mijn leven en met veel pijn en moeite heb ik dat weten te accepteren het afgelopen jaar.
Keuzes
Ik zit niet elke dag vermoeid en ziek thuis. Gelukkig niet. Ik ben gewoon aan het werk en samen met Helena houden we ons gezin draaiende. We gaan er zo nu en dan op uit, alleen, samen of met de kinderen. Wandelen, naar gamebeurzen, musea of gewoon een kop koffie drinken. Maar we kunnen net zo makkelijk een heel weekend binnen hangen. Wat lezen, samen film kijken of spellen doen. Al mogen we dat laatste wel weer wat meer aandacht geven…
Afgelopen zomervakantie deed ons echt goed. Zweden is een prachtig land waar we geregeld heimwee naar hebben. Het is een land waar we ons op ons gemak voelden en waar ik me ook echt twee weken niet ziek heb gevoeld.
Eén van de gevolgen van mijn vermoeidheid is dat ik mijn energie beter moet verdelen. Over de dag en over de week. Als ik weet dat ik een drukke week voor de boeg heb, met veel gesprekken of veel reizen, dan hou ik me rustig de dagen er voor. Veel extra slapen, goed eten en me niet te druk maken.
Zo kregen we een uitnodiging voor een werkgerelateerd evenement komende week. In de avonduren. Maar deze week ben ik de gastheer bij mijn eigen filmvoorstelling en ik heb een cursusochtend die altijd wel energie kost. Dat is nu al genoeg voor me. Een paar jaar terug zou ik denken bij zo'n uitnodiging, dat kan ik wel, ik kan daarna wel wat bijslapen. Inmiddels weet ik beter en moet ik zo'n extra avond er niet meer bij doen.
Zelf-hulp
Binnen de Indieweb community is deze maand een schrijfthema: self-care. Zelfhulp. Goed voor jezelf zorgen, zodat je gezond kunt zijn, je werk kunt doen, anderen kunt helpen en alle dingen kunt doen die je op een dag wilt doen. Ik ben me meer en meer bewust van het belang. Ik moet steeds meer op mezelf letten. Dat betekent soms even afstand nemen van alles en iedereen en er zelf op uit gaan. Een wandeling in mijn eentje, of een bezoek aan een museum. Of ik zit rustig boven te lezen, zonder geluid en andere prikkels om me heen.
Dat klinkt voor veel van jullie misschien als een dagelijkse gewoonte, voor mij was het dat alleszins. Ik probeerde alles maar in de dagen te proppen en overal maximaal aanwezig te zijn. Voor mezelf en voor anderen. Bij elke meetup, op elk podium, bij elk feestje, koffie-moment, concert, bijeenkomst. Ik wilde het allemaal. En dat ging lang goed. Maar nu realiseer ik me dat die tijden voorbij zijn. Ik moet meer rust nemen en het bewuster kalmer aan doen. Zodat ik van elke dag kan genieten, samen met mijn gezin. Het doet me goed.
Door mijn levensstijl de afgelopen jaren was ik chronisch te zwaar. Ik woog meer dan 100 kilo. Ik weet dat ik stevig ben gebouwd maar ik voelde dat dit best minder kon. In het voorjaar stopte ik radicaal met alcohol en ben bewuster gaan eten en bewegen. Binnen een paar maanden schoot mijn gewicht onder de 100 kilo en dat blijft het nu al een tijd. Ik voel me er beter door, het doet me goed. Ook dat is zelf-hulp voor mij. En mocht mijn gewicht weer eens omhoog gaan, dan weet ik dat ik het kan beïnvloeden. Ik weet nu dat ik het kan veranderen.
Mijn PSC gaat niet weg. Een geneesmiddel is er nog niet. De ziekte zal erger worden de komende jaren. Dat is de realiteit. Ik heb controle over hoe ik daar mee om ga. Door gezond te eten, te bewegen en rust in mijn hoofd en lijf te vinden. Door te accepteren dat PSC er is en dat de emoties die er bij horen, er gewoon zijn.
Eerdere blogposts over PSC
English translation
Today is Global PSC Awareness day. On this day, patients, researchers and organizations call attention and awareness to the relatively unknown disease.
I was diagnosed with PSC, short for Primary Sclerosing Cholangitis, in October 2022. PSC is an inflammation of the bile ducts inside and outside my liver.
Constrictions in the bile ducts cause inflammation which sometimes leads to blockage. This blockage prevents the bile fluid from leaving my liver. The waste products contained in the bile fluid start to accumulate in the liver causing liver damage. Eventually, this can cause liver failure.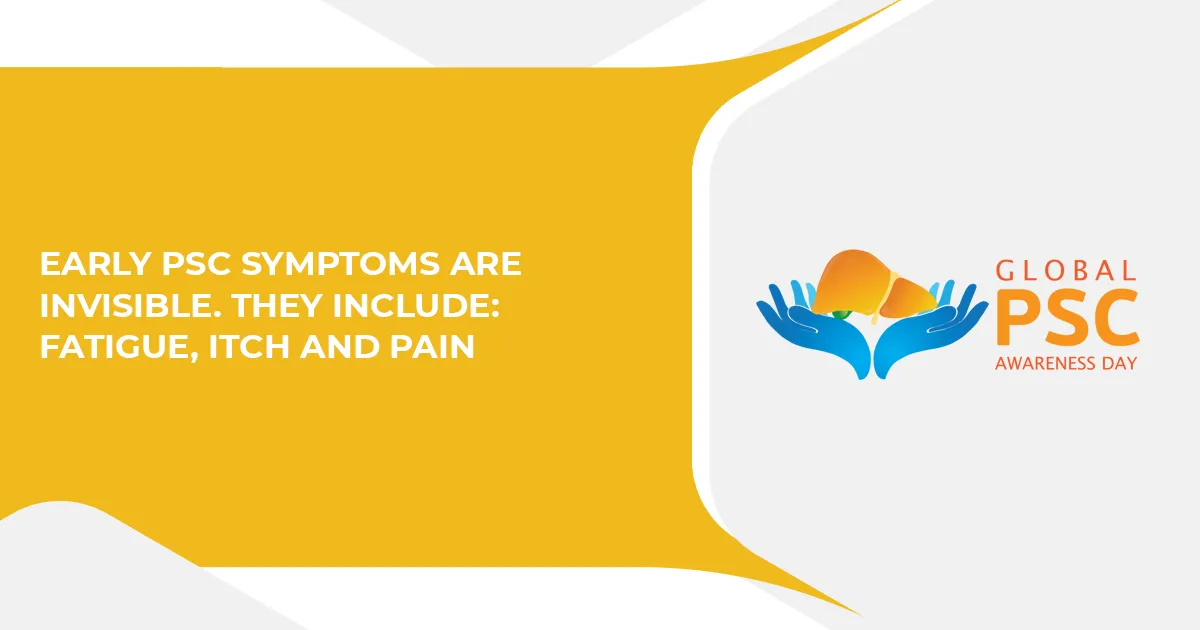 Fatigue
Although I may not show any outward signs of illness, one of the symptoms I experience is severe fatigue. I have struggled with this for the past year, with periods of improvement followed by periods where I need to rest extra after any mental or physical exertion. This is not the kind of fatigue you feel after a hard day's work; it is a sudden and overwhelming feeling of exhaustion. I lose my ability to concentrate, I cannot complete my thoughts, and my vision blurs. All I can do is lie down and sleep.
PSC is a rare disease. There are just over 1,000 known cases in the Netherlands and around 100,000 worldwide. It is a progressive and chronic disease. This means that with time the symptoms become more severe and there is no cure for it yet. The treatment of PSC focuses mainly on preventing the symptoms of the disease.
For a year now I have been taking ursodeoxycholic acid (Ursochol) and fortunately it visibly slows down the disease process. My liver functions are slowly but surely improving, as we see in the blood values every few months. But I am not the old Frank anymore. PSC is a part of my life and with much pain and effort I have managed to accept that over the past year.
Choices
I don't sit home every day tired and sick. Thank goodness I'm not. I am at work as usual and together with Helena we keep our family going. We go out every now and then, alone, together or with the kids. Hiking, going to game fairs, museums or just having a cup of coffee. But we can just as easily spend an entire weekend indoors. Reading a bit, watching a movie together or playing games. Although we may give the latter a little more attention again….
This past summer vacation was very beneficial for us. We had a wonderful time in Sweden, a beautiful country that we miss very much. We felt at ease and comfortable there, and I didn't get sick or tired once in those two weeks.
One consequence of my fatigue is that I have to better manage my energy both throughout the day and throughout the week. If I know I have a busy week ahead with many calls or a lot of travel, I try to stay calm and relaxed in the days leading up to it. This means getting plenty of extra sleep, eating well, and avoiding overdoing myself.
For example, we were invited to a work-related event next week, but I am already hosting my own film screening this week and have a demanding course the next morning. That's enough for me right now. A few years ago, I might have thought I could do it all and get some sleep afterwards, but now I know better. I don't have to do an extra evening event like that.
Self-care
The Indieweb community has a writing theme this month: self-care. Taking good care of yourself so you can be healthy, do your job, help others and do all the things you want to do in a day. I am more and more aware of its importance. I have to pay more attention to myself. Sometimes this means taking a break from everything and everyone and going out on my own. A walk by myself, or a visit to a museum. Or I sit quietly reading upstairs, without sound and other stimuli around me.
That may sound like a daily habit to many of you; for me, it was anything but. I just tried to cram everything into the days and be maximally present everywhere. For myself and for others. At every meetup, on every stage, at every party, coffee moment, concert, gathering. I wanted it all. And that went well for a long time. But now I realize those times are over. I need to rest more and consciously slow down. So that I can enjoy each day, together with my family. It's doing well for me.
Because of my lifestyle over the past few years, I was chronically overweight. I weighed over 100 kilos. I know I am firmly built but I felt this could be reduced. This spring I radically stopped drinking alcohol and started eating and exercising more consciously. Within a few months my weight shot below 100 kilos and it has remained that way for some time now. It makes me feel better, it does me good. That, too, is self-help for me. And should my weight go up again, I know I can affect it. I know now that I can change it.
My PSC is incurable and will worsen over time. That is reality. However, I have control over how I deal with it. By eating healthy, exercising, and finding inner peace, I can accept that PSC is a part of my life and manage the emotions that come with it.