Het internet is 53 jaar jong vandaag! Ik heb een zwak voor zulke nostalgische momenten. De laatste jaren interesseer ik me steeds meer voor de geschiedenis van het internet en computernetwerken. Ik kom nog te weinig toe aan er voldoende over te lezen en te bezoeken. Maar gelukkig is mijn Frankopedia/digital garden geduldig en groeit de verzameling aan kennis en inzichten langzaam maar gestaag.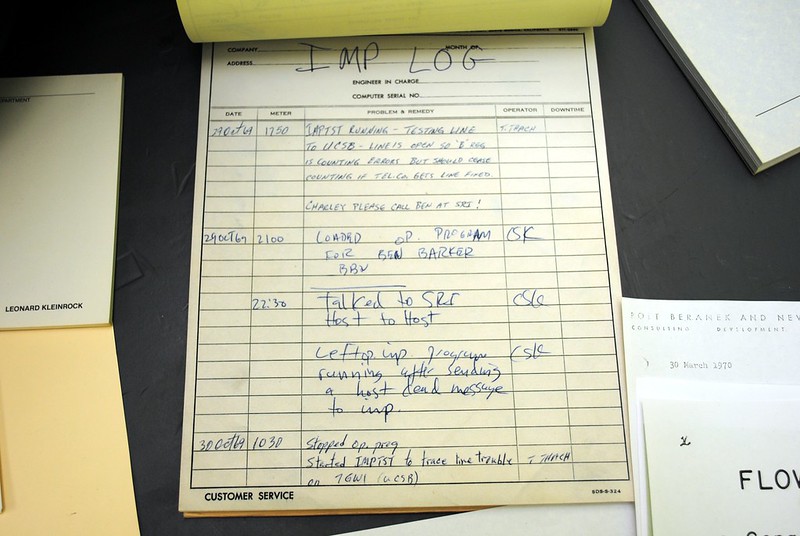 Als ik twee boeken kan aanraden op dit thema, dan is het Internet for the People van Ben Tarnoff en From Counterculture to Cyberculture van Fred Turner. Het lemma op Wikipedia is net zo goed een bron van informatie om je een weekend in te verliezen en deze blogpost van Leonard Kleinrock leest heerlijk weg. Hij was aanwezig bij de historische gebeurtenis op 29 oktober 1969, waar twee universiteiten door een netwerk werden verbonden.
Notably, what I did not foresee was the powerful social networking side of the Internet and its rapidly growing impact on our society.
Nu het internet zo'n enorme invloed heeft op ons dagelijks leven en handelen is het goed om te begrijpen waar het vandaan komt, wat de fouten uit het verleden waren en waar we van kunnen leren.