Ik ben altijd blij als er nieuwe initiatieven onstaan voor sociale netwerken. Ongeacht of het Facebook killers zijn of meer menselijke alternatieven voor de algoritmisch gedreven dataverzamelaars die we uit Silicon Valley zien.
Ik ben sinds kort wat nauwer betrokken bij PublicSpaces waarover in een andere blogpost meer. Sinds vanmiddag ben ik eveneens te vinden op Openbook, zoals ze zelf zeggen, een sociaal netwerk voor een betere toekomst.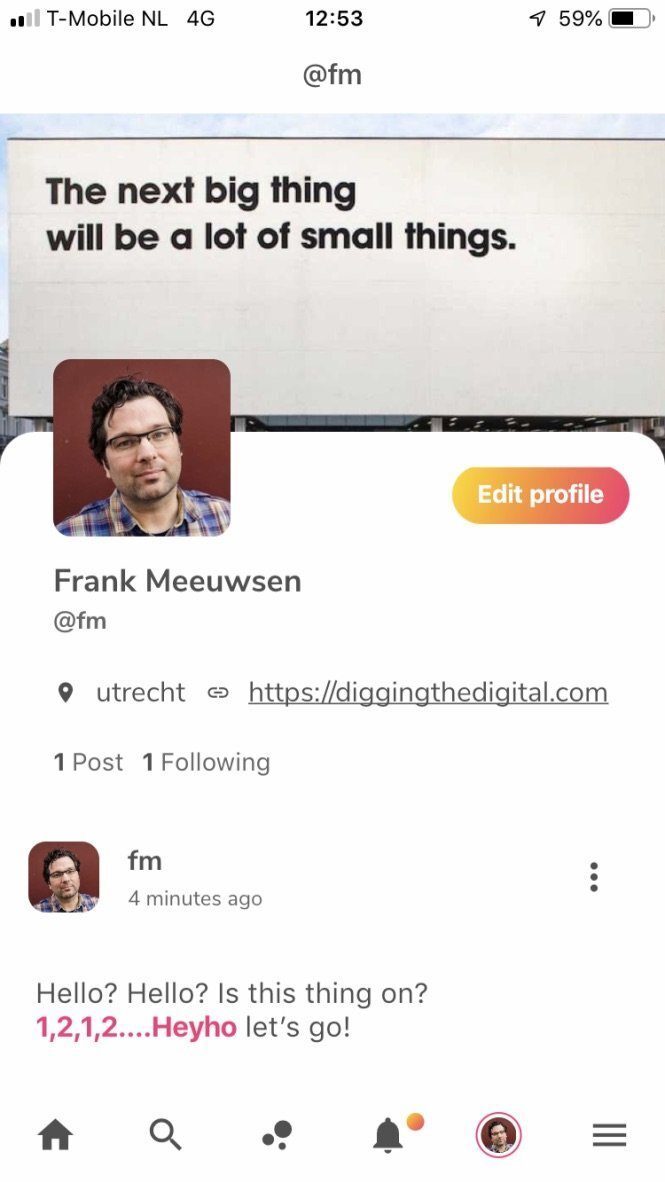 Op dit moment is alleen nog een mobiele versie van de app en je krijgt alleen toegang als je een backer bent van hun Indiegogo campagne. Binnenkort zal de algemene toegang open gaan. Er is al wel een wachtlijst op de site te vinden.
Ik zal binnenkort wat meer van mijn bevindingen hier posten. Vooralsnog kun je me vinden met de gebruikersnaam @fm. Helaas was @frank al weer vergeven en om weer @frankmeeuwsen te gebruiken, dat begon me wat te vervelen.
De oprichter van Openbook, Joel Hernandez, spreekt donderdag op The Social Conference. Ik ben er bij aanwezig en mogelijk zal ik Joel nog wat pittige vragen stellen als de mogelijkheid zich aanbiedt 😉