De Indieweb bouwstenen zijn een mooie verzameling onderdelen om extra functionaliteit aan je blog toe te voegen. Helaas werkt één van de plugins niet altijd naar behoren zoals ik vanochtend weer merkte.
Ik heb op mijn telefoon een Shortcut waarmee ik websites kan liken. Dit is vergelijkbaar met de likes op Twitter of elk ander sociaal netwerk, behalve dat de link naar de site op mijn blog komt. Om dat mogelijk te maken is een kettingreactie van twee plugins nodig (als ik het goed heb)
Micropub plugin: Deze zorgt dat ik met een eenvoudig commando een bericht kan sturen vanuit Shortcuts op iOS met de basis-informatie van de pagina die ik leuk vind: de URL.
Post Kinds plugin: Deze plugin werkt zoals post types in WordPress, maar uitgebreider. Het haalt op basis van de gegeven URL uit de voorgaande plugin informatie op van de site en geeft deze weer in een format wat ik heb opgegeven (een like in dit geval)
Ik wil dit artikel uit The Atlantic een like geven op mijn site. Maar als ik dat via mijn telefoon doe met de iOS Shortcut dan krijg ik naderhand deze gepubliceerde post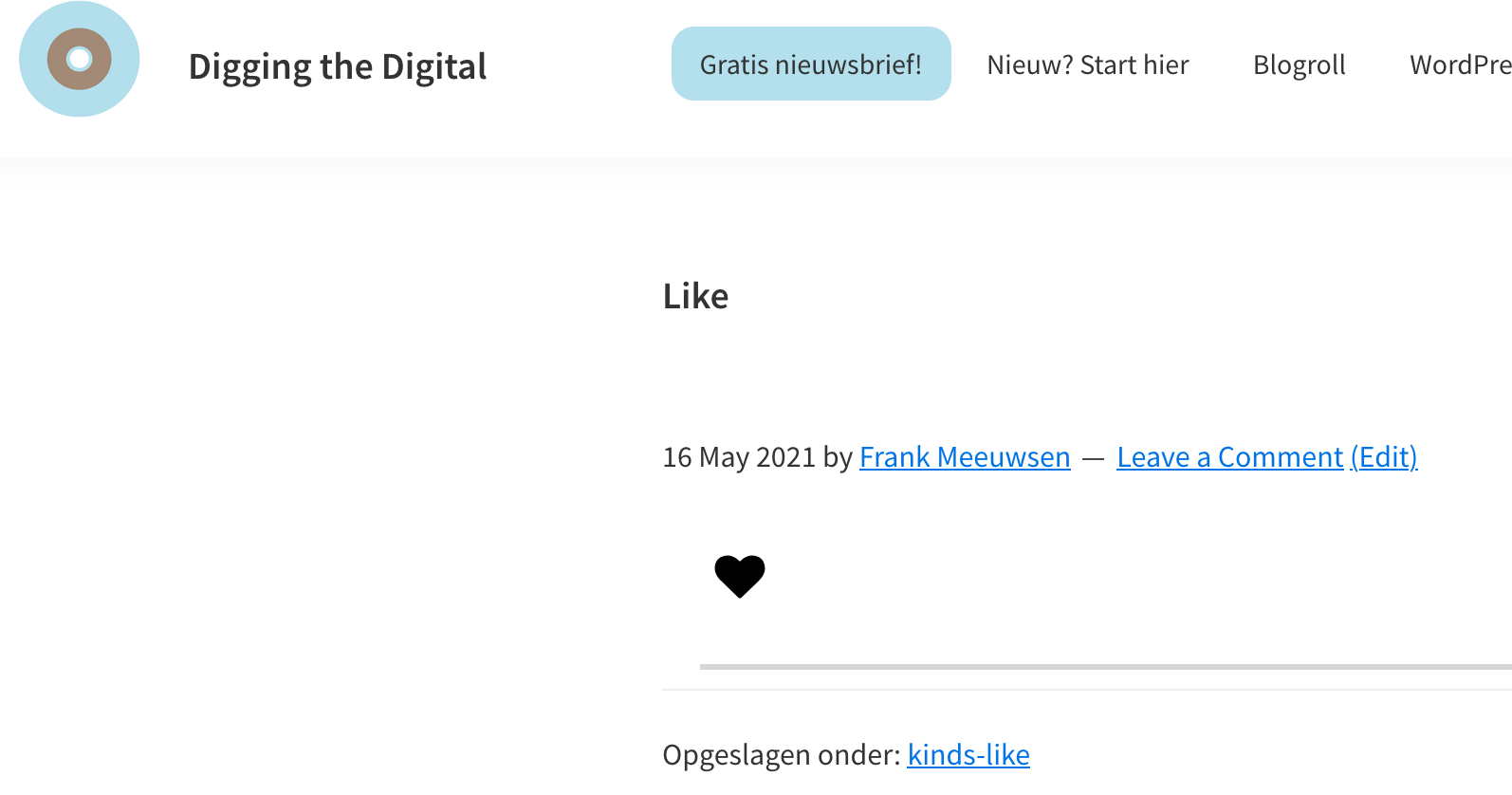 Daar is niet veel uit te halen. De post in de RSS feed is eveneens leeg.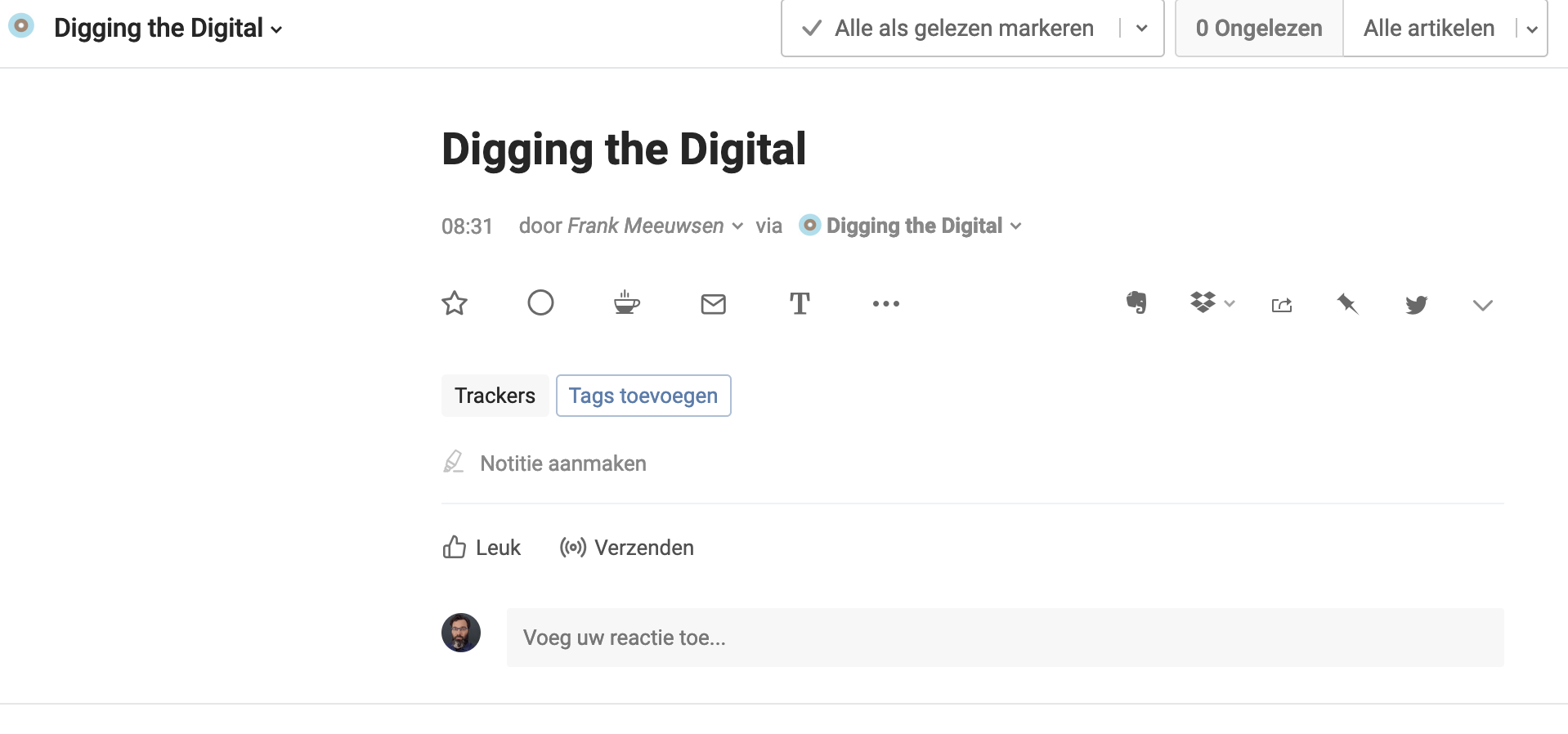 En de editor was eveneens helemaal leeg. Geen URL, niets wordt opgeslagen.
Het maakt het allemaal weer niet eenvoudiger. Want waar gaat het nu precies mis? Ik vermoed dat de Post Kinds plugin onvoldoende meta-informatie kan ophalen van de URL die ik geef. Ik heb eens begrepen dat de plugin achtereenvolgens kijkt naar Microformats van de pagina, de open graph informatie en vervolgens de titel zou moeten ophalen als die niet in de voorgaande items is te vinden. Hier gebeurt niets van dat alles.
Dus mijn beste lezers, wie kan mij helpen? Ik heb in het verleden weinig support van de maker van de plugin gekregen, anders dan een enkele zin die geen richting van een oplossing geeft. Hoe kan ik isoleren waar het probleem zit? En als het in de Post Kinds plugin zou zitten, wat zou dan een manier van werken zijn om dit op te lossen en zo mogelijk bij te dragen aan de plugin voor toekomstige gebruikers? Al heb ik eerlijk gezegd niet zo'n trek om weer zelf code te gaan maken voor dit probleem…
Tot zover de grumpy zondag-overpeinzingen!