"The way Salima found out that Boulangism had gone bankrupt: her toaster wouldn't accept her bread. She held the slice in front of it and waited for the screen to show her a thumbs-up emoji, but instead, it showed her the head-scratching face and made a soft brrt. She waved the bread again. Brrt."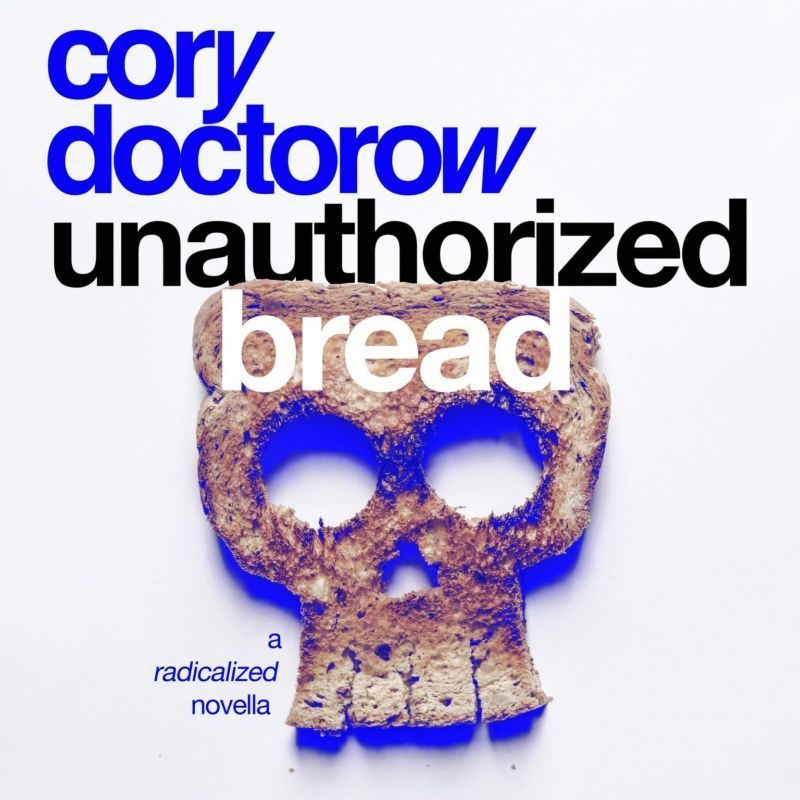 De eerste zin van Cory Doctorow's Unauthorized Bread beloofde al weer veel goeds. Het is één van de vier korte verhalen uit Doctorow's boek Radicalized. Hoofdpersoon Salima is een immigrante die met haar zoontje op zoek is naar nieuwe woonruimte. Ze kan terecht in een enorme woontoren. De kleine appartementen zijn alleen bereikbaar via zogenaamde poor-doors, een liftensysteem wat er voor zorgt dat de rijke welgestelde inwoners van het complex niet in aanraking komen met de arme vluchtelingen die op de bovenste verdiepingen wonen. Omdat de rijkere bewoners voorrang hebben voor de projectontwikkelaars, krijgen zij eerder toegang tot de liften. Met name tijdens de piekuren in de ochtend en avond, kun je als minder welgestelde inwoner gerust een uur op je lift wachten.
Maar de reden om dit boek aan te halen is een term die ik bij zowel Neil als Ton las: The Tethered Economy. Producten die na aankoop gelinkt blijven aan de verkoper. Slimme lampen, thermostaten, auto's, TV's, wekkerradio's, camerasystemen. Alle apparaten die toegang nodig hebben tot het internet om te functioneren, kun je hier onder scharen.
In Unauthorized Bread gaat Doctorow een stapje verder. De keukenapparatuur in de appartementen werkt alleen met geautoriseerde voedingsmiddelen. Je kunt niet zomaar elk brood in de broodrooster doen, alleen het brood wat door maker Boulangism wordt voorgeschreven. De vaatwasser gaat niet werken als er ongeautoriseerde bestek in staat. Salima en het zoontje van een vriendin leren zichzelf met online video's hoe ze de software en DRM kunnen omzeilen, en helpen zo zichzelf en de rest van de appartementen. Tot het een kat-muis spel wordt met de software-ontwikkelaars en verhuurders van de woontoren, met alle uitleg die Cory Doctorow tussen de regels geeft over de gevaren van DRM.
Klinkt dat ver van mijn bed? Bedenk dan dat HP een abonnement op printcartridges aanbiedt. Zij houden aan de hand van je printgedrag voor je bij wanneer je nieuwe cartridges nodig hebt en sturen die automatisch toe. Handig en wie weet kun je met die cartridges zuiniger printen. Maar wat houdt HP bij over wát je print? Al is het maar een bestandsnaam. Ton geeft in zijn post het voorbeeld van een verzekeringsmaatschappij die op afstand je auto onbruikbaar maakt als je niet op tijd betaalt.
Het zijn kleine stappen die je als consument zet in en om je huis. Het begint met een paar slimme lampen, over een paar jaar mag je geen eigen gemaakte pannenkoekenmix meer gebruiken op je connected gasfornuis. Zijn we er dan klaar voor om de apparaten die we kopen te hacken en mogelijk onklaar te maken? Of kan de Tethered Economy nog worden omgebogen met betere regelgeving en een meer tech-savvy overheid?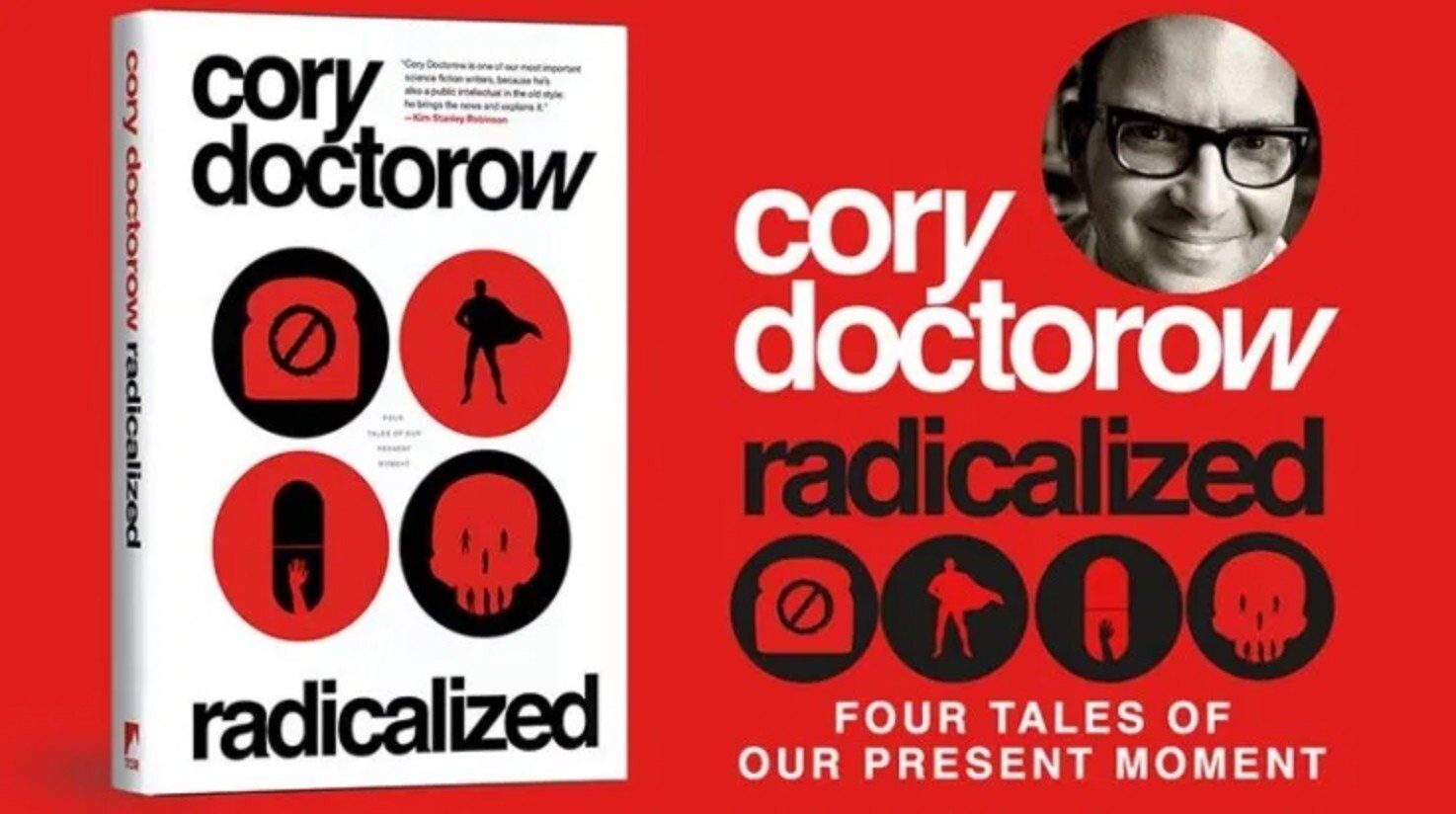 Een deel van Unauthorized Bread gratis online te lezen, het hele boek Radicalized, met drie extra verhalen, is DRM-vrij te koop in de webshop van Doctorow.