Vorig weekend deelde ik deze bookmark naar een artikel van Chris Aldrich. Ik herken zijn reflecties op web-based notities. Veel apps en services zijn prima ingesteld om in de app zelf te kunnen organiseren, zoeken en linken. Maar het zit vaak in de manier van annoteren en verzamelen waar de frictie zit.
the user interface piece that I'm missing for almost all of these note taking tools is raw data collection.
Herkenbaar. Op basis van Chris' eerdere ervaringen met Hypothes.is en zijn eigen reflecties in het artikel heb ik Hypothesis de afgelopen dagen zo nu en dan gebruikt. Deze open source dienst werkt behoorlijk aardig op de desktop en redelijk OK op mobiel. Ik kan snel annotaties maken op webpagina's en deze zijn goed terug te vinden op de site zelf.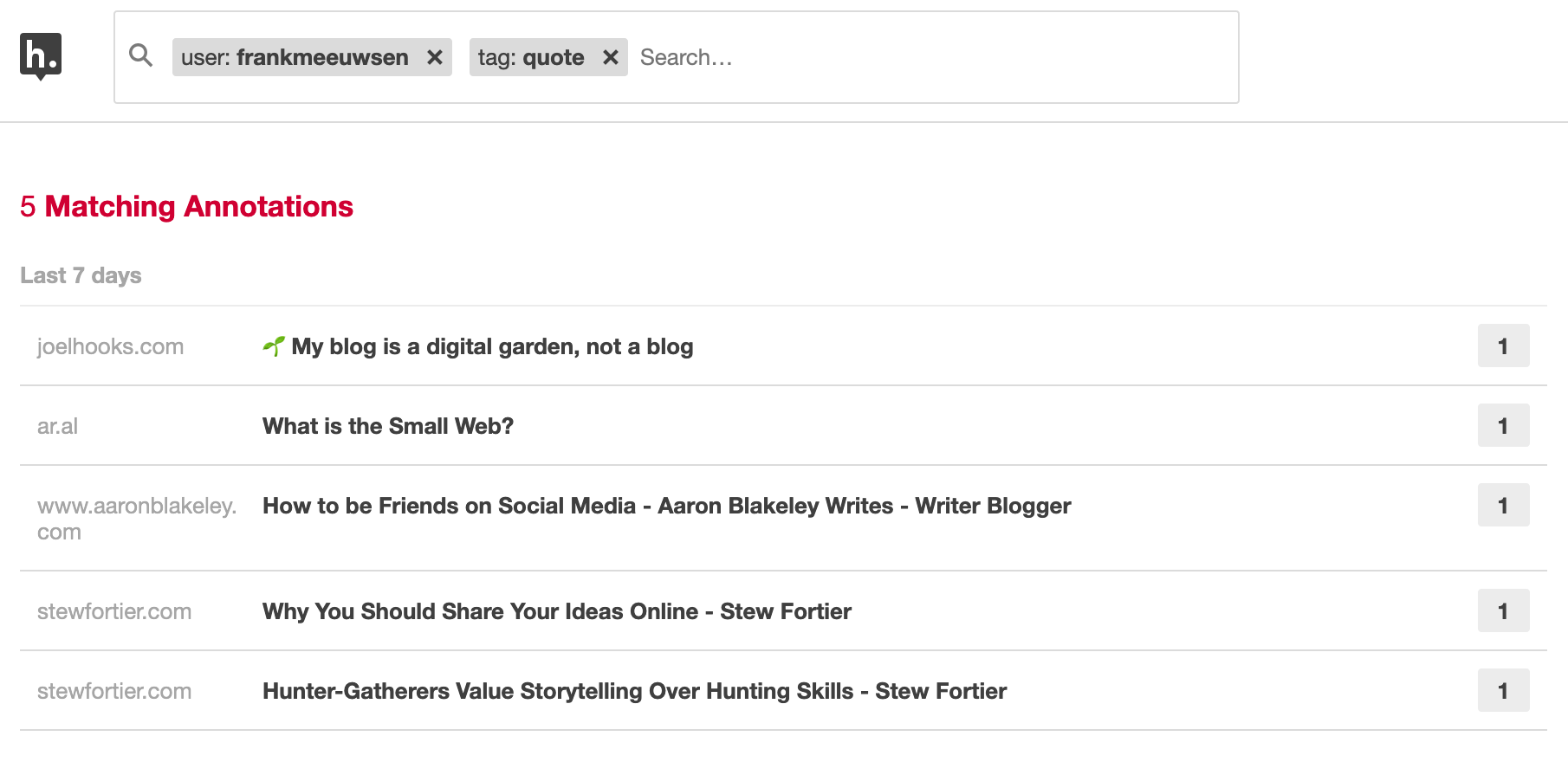 Ondanks dat het wéér een extra tool is, het biedt me wel een interessante optie. Ik kan specifieke annotaties doorplaatsen naar mijn site. Zoals destijds del.icio.us had, Pinboard dit heeft en vast nog andere diensten, heeft Hypothesis een goede RSS-dienst. Ik kan met elke combinatie van gebruikersnaam en specifieke tag een RSS feed maken. Die kan ik weer in Integromat laden en zo een blogpost maken van annotaties die ik door wil plaatsen naar mijn site.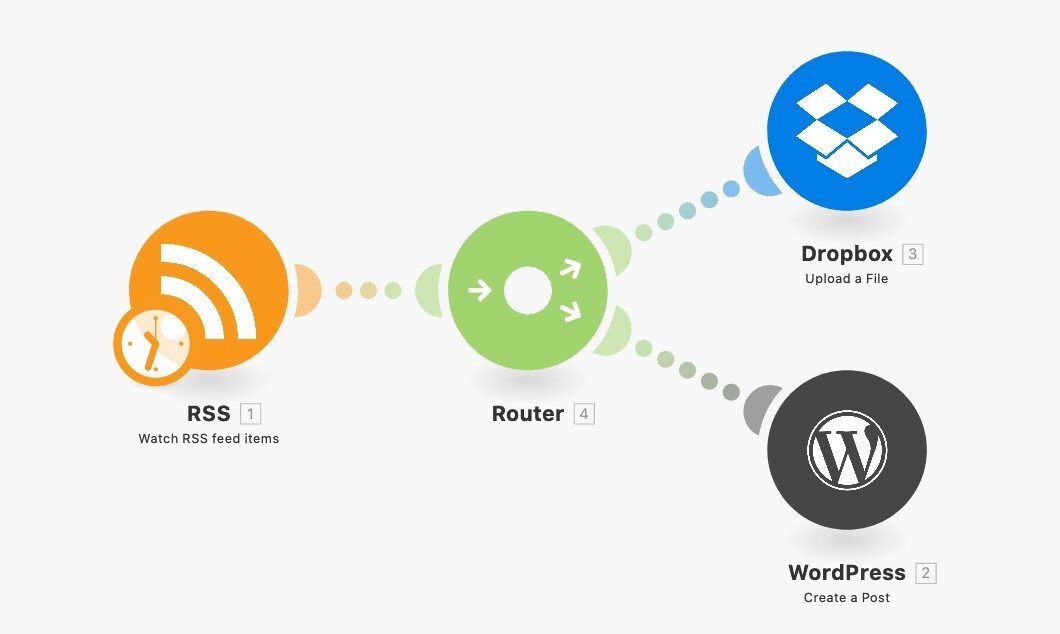 Een zijpad: Ja, bovenstaande link naar de tag-pagina met blogposts heeft net zo goed weer een RSS-feed. Zo houdt het systeem zichzelf heerlijk in stand en kun je een oneindige loop creëeren van feeds en posts. Wat is het internet toch fantastisch.
Deze annotaties zijn eigenlijk een extra manier om bookmarks op te slaan op deze site. Iets wat ik al langer doe via het Micropub protocol met bijbehorende plugin. Zit er een verschil in annotaties en bookmarks? Misschien wel voor dit blog. Tegelijk kan ik de annotaties van Hypothesis ook weer lokaal opslaan in Obsidian om zo allerlei losse flodders die ik online vind aan elkaar te knopen. De ruwe data collectie krijgt zo een extra component. Een manier om mijn eigen Frankopedia, mijn Wunderkammer, weer verder te bouwen.
Je kunt trouwens mijn stroom aan annotaties in je eigen feedreader laden. Ik zou er zelfs een nieuwsbrief van kunnen maken. Wat is het open web toch mooi, al die losse blokken die je zelf in elkaar kunt klikken.